WIRELESS METRO AREA NETWORK
We provide innovative ultra high-capacity broadband wireless solutions for next generation networks.
Our AirWire solutions allow fixed operators to rapidly and immediately deploy seamless high capacity and spectrally efficient connectivity from the backbone across the fixed networks right to the customer.

Our intelligent broadband network solutions support high-speed Internet access and integrated data, video and voice services, uniquely designed for high-growth carriers to generate immediate revenue.

Carriers can instantly deploy our Wireless solutions over high capacity SONET/SDH, ATM or IP networks in ring, star and mesh topologies.
Our AirWire broadband wireless solutions are cost effective, flexible and quick to deploy allowing Customers to install multiple links in a network over the same channel.

AirWire comply with worldwide standards, providing full scale solutions for national and global carriers, supports multiple topologies, interfaces and payload types with the ability to be deployed over multiple licensed frequencies (6 to 38GHz).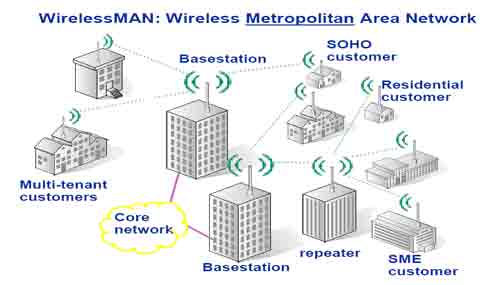 Our Wireless Metro Area Networks comply with the IEEE 802.16 Working Group on Broadband Wireless Access Standards for its wireless metropolitan area network standard (commercially known as WiMAX), which defines broadband Internet access from fixed or mobile devices via antennas. A simple architecture where Subscriber stations communicate with base-stations that are connected to a core network. Our Wireless MAN solutions are a suitable alternative to fixed line networks - simple to build and relatively inexpensive.






SOLUTION DESCRIPTION

The protocol is a "last mile" technique which uses frequencies between 10 and 66 GHz. Because of the short wavelength, line of sight is required. Supports point-to-multipoint topology, frequency-division duplex (FDD) and time-division duplex (TDD) in a consistent framework and full quality of service (QoS) - to deliver voice, video, and data with different priorities. Speed varies with distance but the theoretical maximum lies around 70 Mbit/s.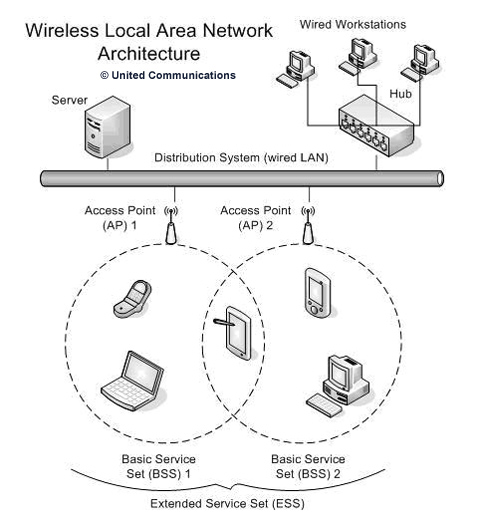 AirWire offers:



Immediate and cost-effective ultra-high capacity and spectrally efficient network deployment


Simple network scalability


High performance IP, SONET/SDH and ATM


Modular design with a variety of interfaces


OC-12/STM-4, 2xSTM-1, OC-3/STM-1, DS3/E3, Fast Ethernet


Wireless ring, star and mesh topologies


Advanced SNMP management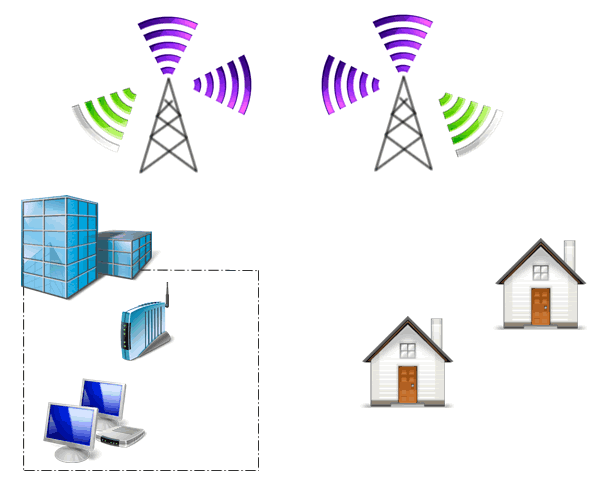 Get in touch with us if you require more information about WIRELESS MAN