High Security Registration Plates Project
The HSRP project initiative is a proven, pioneering, turnkey transportation industry solution and a potential aid to immediate tracking of stolen vehicles, which should help to deter car-jacking. This system of electronic identification of vehicles strives to negotiate a common standards and interoperability across Africa.

The HSRP solution provides a means of electronic vehicle identification, and offers considerable scope for recording information on the vehicle. Initially helping authorities to identify a particular vehicle, however, the system does not foreclose options for longer term developments, including inclusion of remote embedded-radio-frequency tags.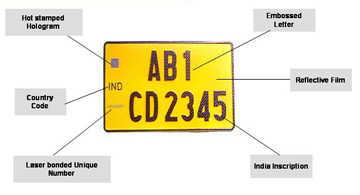 SECURITY FEATURES ON REGISTRATION PLATES




Highlights



Electronic vehicle identification


Minimize evasion of Taxes, insurance and proper vehicle disposal.


Unambiguously link a car with a person.


Ensuring that reforms do not lead to social exclusion.


A potential to provide an accurate vehicle record.


Vehicle Registration to match the Chasis, Engine number.


Means for Personal identification to be checked in the system.


Agency checks for ownership of the vehicle when the vehicle is up for sale.


Connect Transport Authorities to a central database.


A Comprehensive Electronic vehicle identification mechanism ?


Effecting Payment of Tax and Insurance.


Single co-terminus payment options - tax and insurance run out together.


Ability to pay taxes online / direct debit/credit card.


Owner identification option to be linked to Smart card drivers license.

CONTACT US AND WE WOULD BE GLAD TO PROVIDE YOU WITH A POLICY AND STRATEGY ROADMAP ON A TURNKEY BUILD-OWN-OPERATE IMPLEMENTATION PROGRAM FOR YOUR COUNTRY




Specifications




Vehicle Registration Plates with security features is a solid unit made of 1.0 mm Aluminum conforming to DIN 1745 / DIN 1783 or ISO 7891.


A Reflective film guarantees an imperishable nature for a minimum of 5 years


First three alphabets of the country in blue color buried in to Reflective Film
Chromium based Hologram hot stamped in to the Plate.


A THIRD Registration Sticker, in the form of self destructive sticker with hot stamped chromium based Hologram, to be affixed to the wind shield of the vehicle.


License Plates fastened to the vehicles using non–removable, non–reusable Snap Lock System.


Standardized sizes for different categories of Vehicles


Embossed Registration Numbers in any colors specified by the country's motor vehicles registration policies.


Provision to mount RF-tags and integrate with the HSRP system.

READ ABOUT OUR COMPLETE RANGE OF TRANSPORTATION SECTOR SOLUTIONS




MANUFACTURING

The High Security Registration Plates are manufactured at the United Communication's modern facility in Hyderabad, India out of an ISO 9001:2000 Certified Plant. The plant is amongst the first to obtain Conformity of Production (CoP) Certificate from ARAI (Automotive Research Association of India). The production line consists of imported equipments from Germany and confirms to all health, safety and environment standards.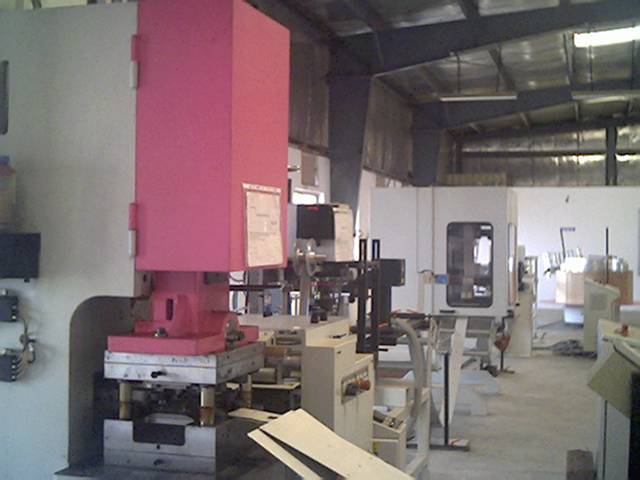 Our facility shown here features a fully automated production line comprising of


Pallet De-Coiler


Straighten-er


Reflective Film Applicator


Laser Branding System


Hologram Hot Stamping Machine


Eccentric Press




EMBOSSING STATIONS

Equipped with embossing and hot stamping faciltiy.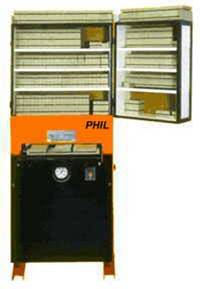 "HOT STAMPING" STATIONS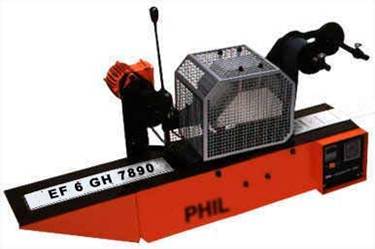 Equipments developed by an exclusive in-house development center.



Get in touch with us if you require more information about HSRP Solutions