It is our strategy to link our brand to communications and entertainment experiences. As a single source solution for on demand programming our content services include aggregation, metadata creation, encoding, transport, asset management and 24-hour customer technical support.

We make launching new on demand programming easy, delivering programming packages from multiple providers for Video-On-Demand (VOD). Programming partnerships include premium cable television network, major cable television networks, major studios, broadcast television networks, blockbuster event producers and more.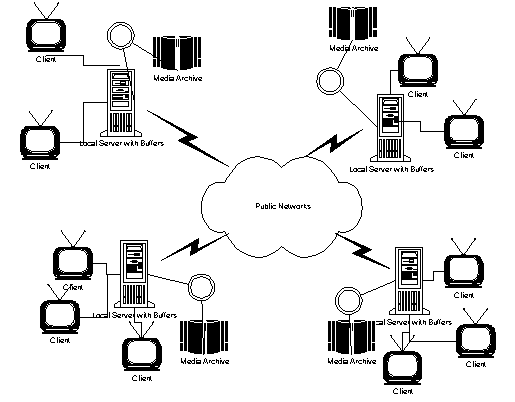 Key Benefits:



Reduces Content-Related CostsWe reduce the costs associated with gathering and processing content from partners, customers and other external sources.


Streamlines Content ProcessesWe automate and streamline aggregation processes, integrating external sources, including Web sites, databases, document sets and beyond.


Enables Efficient Partner Collaboration We develop systems that enable content to flow efficiently through your content supply chain.


Enriches Content ValueWe can design and implement linking strategies, create enriched metadata and build in other features that boost utility.






With strategic partnerships multiplying, content syndication and cross licensing are having its impact felt on the typical on-demand content supply chain.

Our strategy allows pooled video-on-demand content to be integrated in a shared framework.

We aggregate syndicated, licensed and third-party data feeds by


analyzing them,


mapping them to a common model or design, and


aggregating them into a standardized repository format for repurposing through a proven content management system.

Using a combination of technology, talent and proven processes, we analyze, categorize and aggregate disparate rivers of even the most complex content, so that they become part of the cohesive information repository you need to support your business strategy.





Video-on-demand has the potential to drive the growth of digital cable services!
We provide on-demand service platform for cable operators, broadband providers and content owners to fully manage, program, distribute and track on-demand content. Instead of solely aggregating the content, we provide software and service for distributors and content owners to control their own destiny.



Video-On-Demand allows consumers to choose which movies, or even programs, they want to watch when they want to watch them.


More importantly, Video-On-Demand and subscription Video-On-Demand are the best incentives to convince subscribers to go digital.


Get in touch with us to discuss your content aggregation strategy and to know more